Published on: Mar 13, 2023
---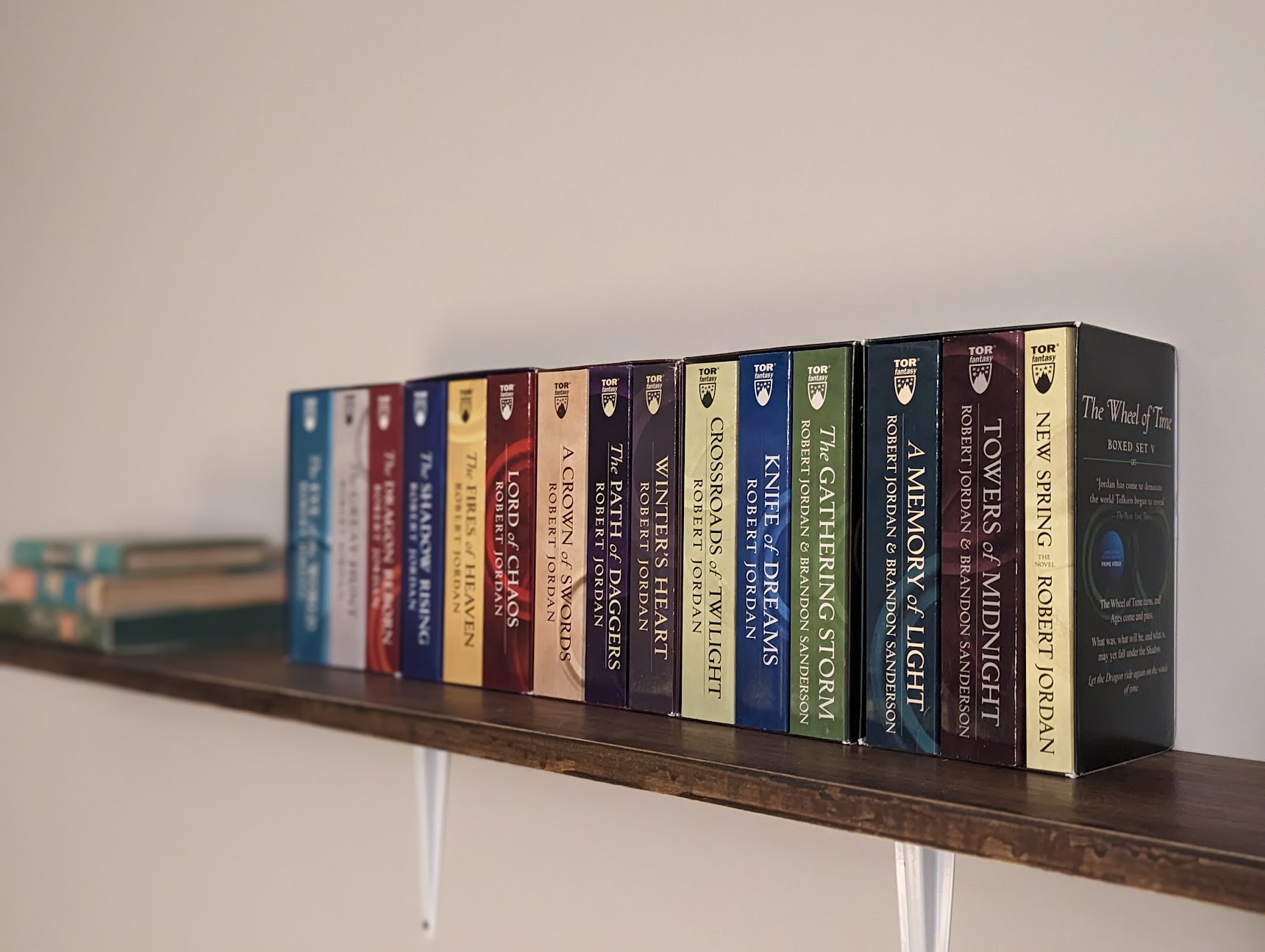 It took all weekend with the audio book, for A Memory of Light, but after 27 years and at least 3 separate attempts, I finally finished The Wheel of Time.
This particular attempt started on Sept 15, 2021 and concluded on Mar 12, 2023. I started reading via ebook and was keeping a pretty good clip of 1 book per month, until I hit Lord of Chaos. I started that one in February 2022 and it took me 7 months to finish - partly because the book is boring and party because that was a singularly chaotic time in my life.
After that, I switched to audiobooks, and my pace picked up - spending about 17 days per book for the remainder.
One other item of note - I didn't just read the Wheel of Time over the past year and a half - I finished 11 books outside of the series.

I am looking forward to reading something else - looking at you Sapolsky.
Would...will...I read The Wheel of Time again?
Not anytime soon.
I read the thing just due to the sheer ambition of the author. I don't think it was great. A lot of it is very much not good. And if I ever hear someone refer to a death toll as "paying the butcher's bill" I'll walk away from that conversation. But the audacity to tell a story that damn long and mostly pull it off despite dying? It was worth reading once.